The Bailly-Creat Laboratory mobilizes know-how and competence to deliver optimal quality products and total safety for the patients. Working on a fleet of high-performance regularly reviewed machines, our teams ensure close monitoring and permanent control of production. Our quality system enables continuous process improvement.

Powder mixtures production for tablets and capsules
Wet granulation process
Dry mixing process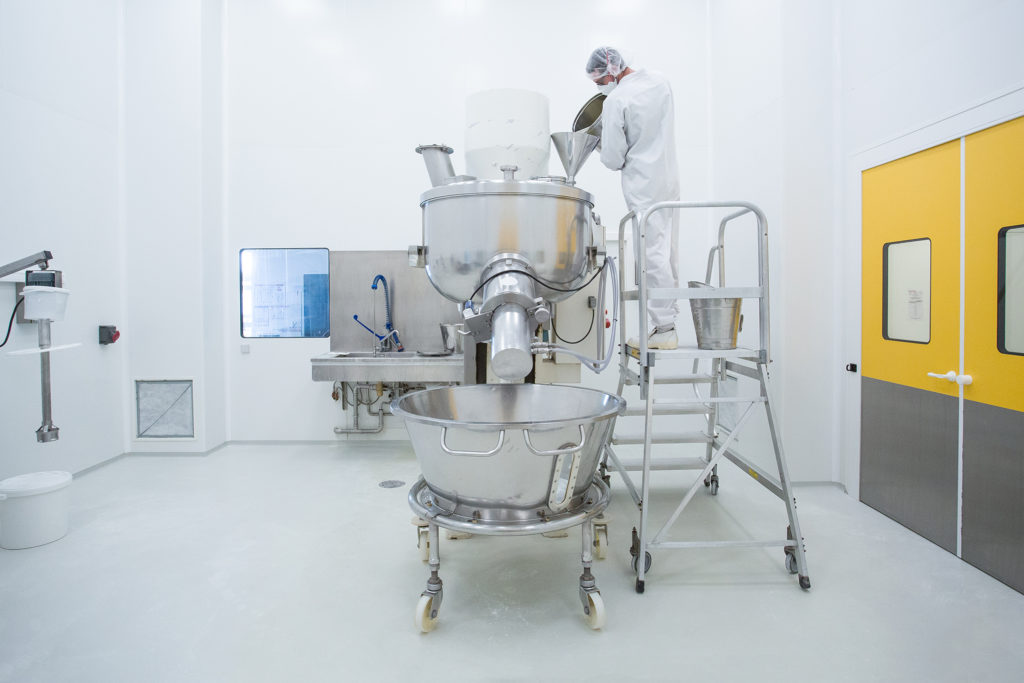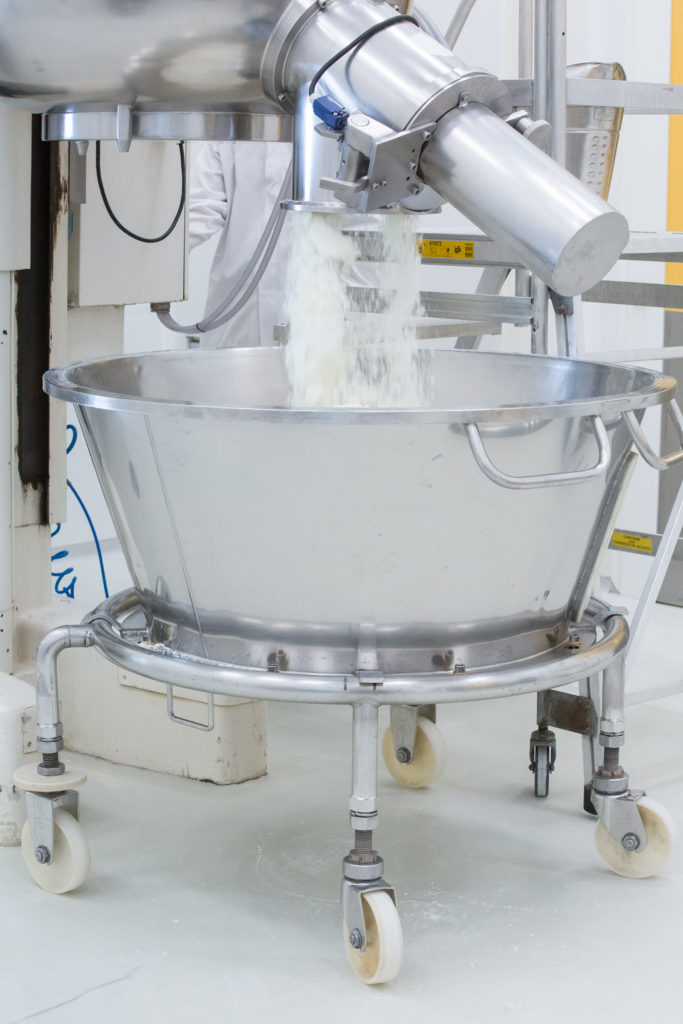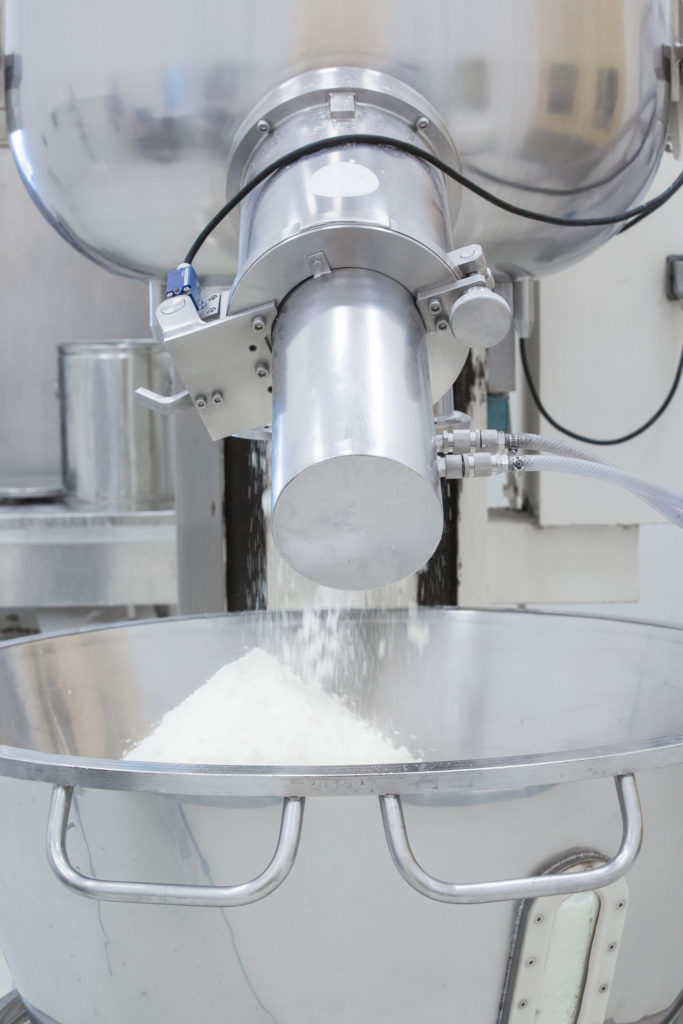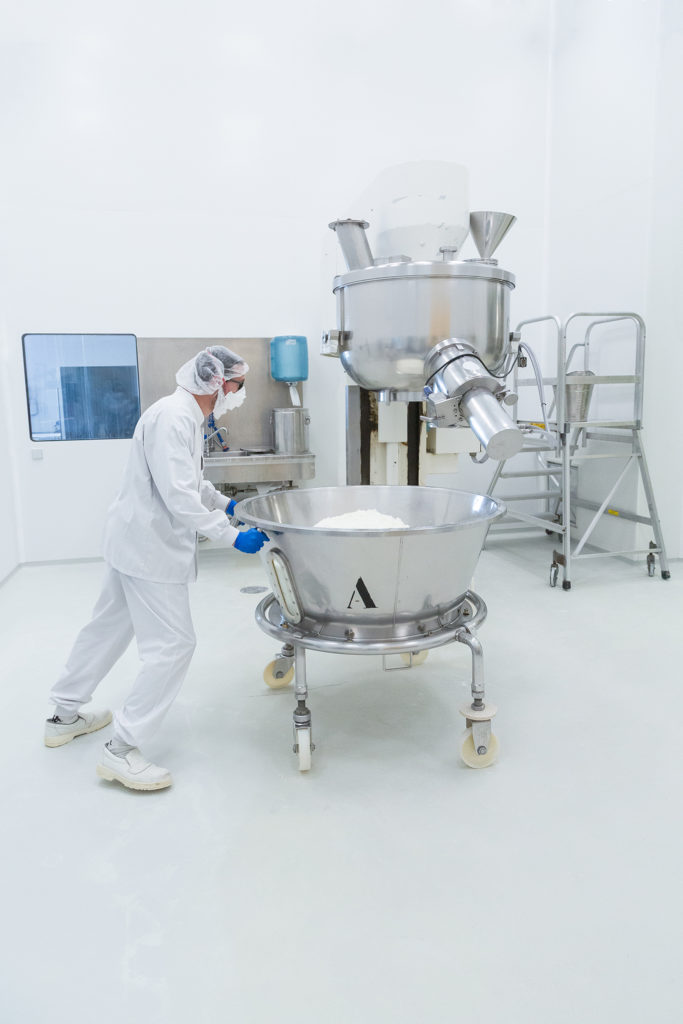 Tablets and capsules production
Three rotary tabletting machines
Round tablets (4mm to 15mm), flat, curved faced, engraved, oblong
Capsule filling machines : size 4 > 00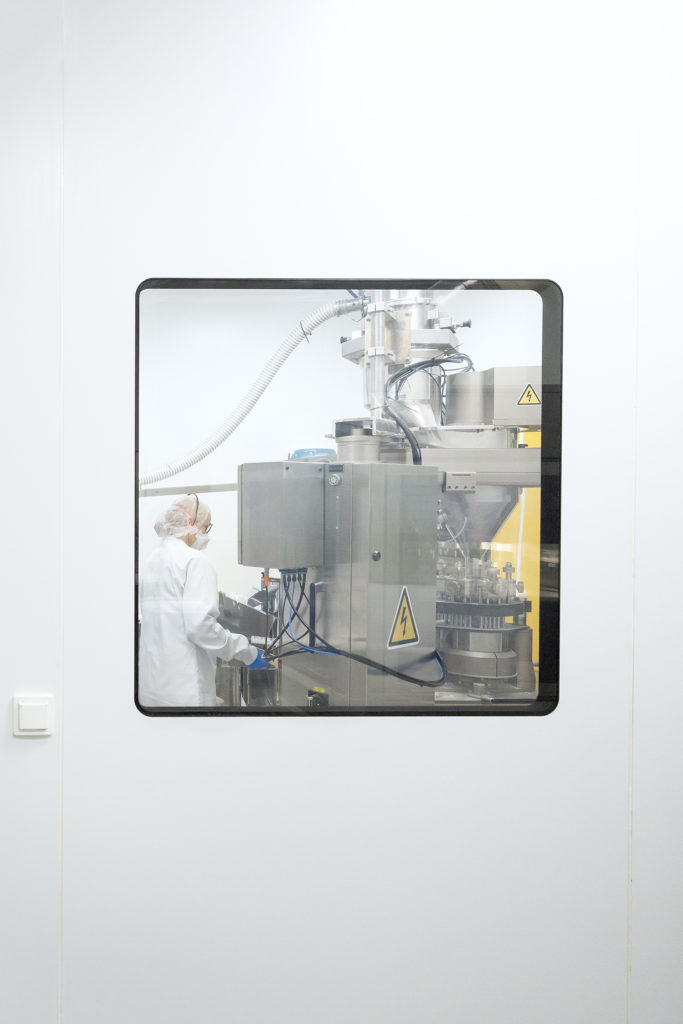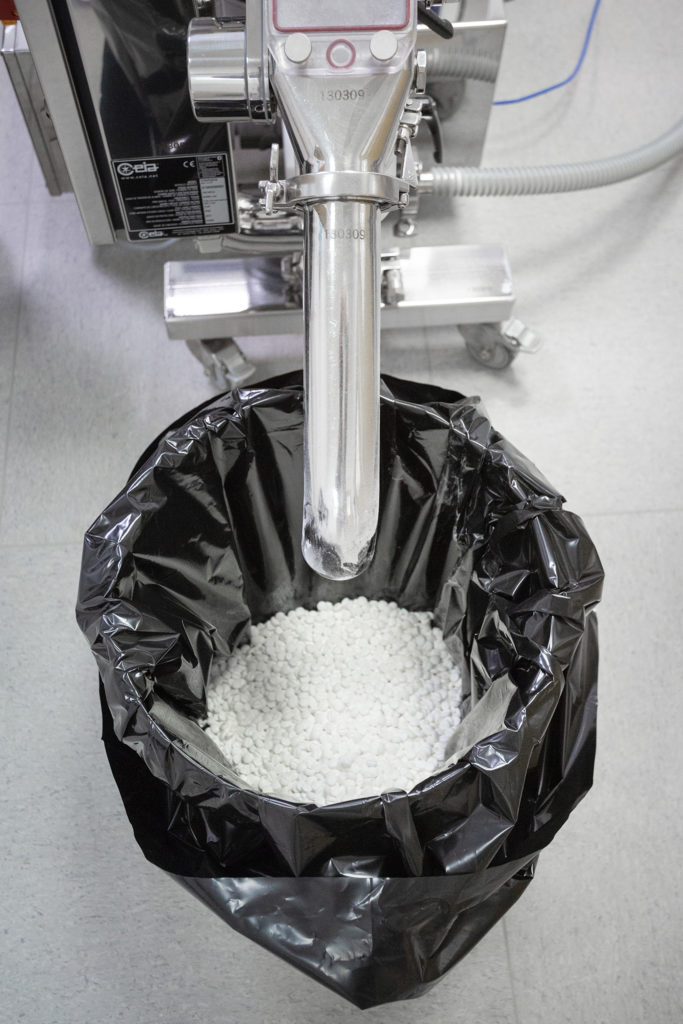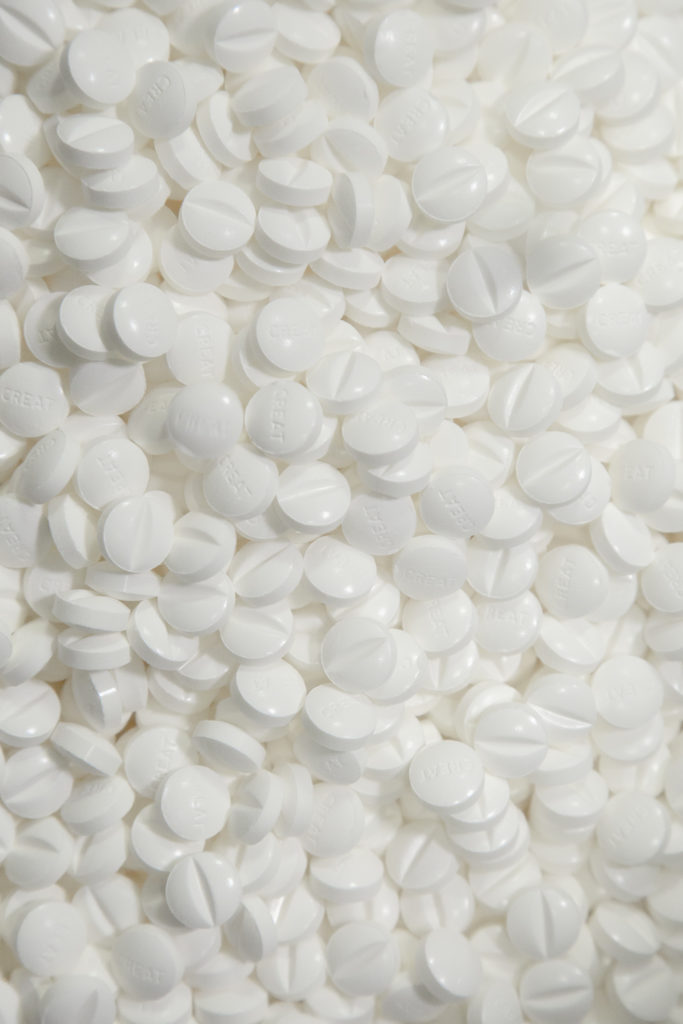 Tablets coating
1 tablets coating machine

staining
residual dust removal
patients comfort improving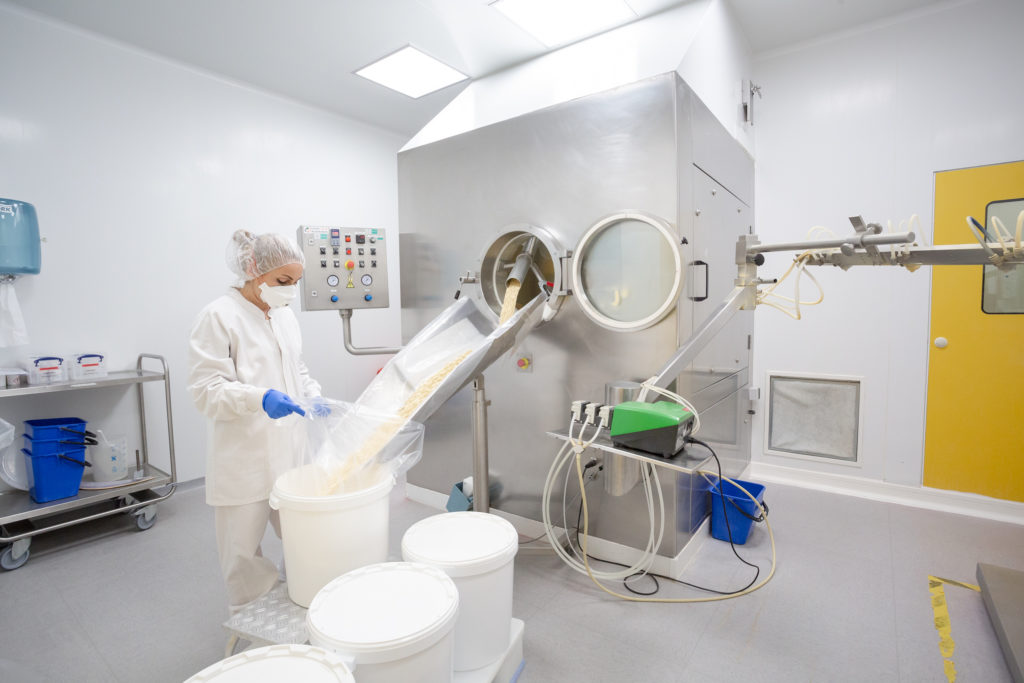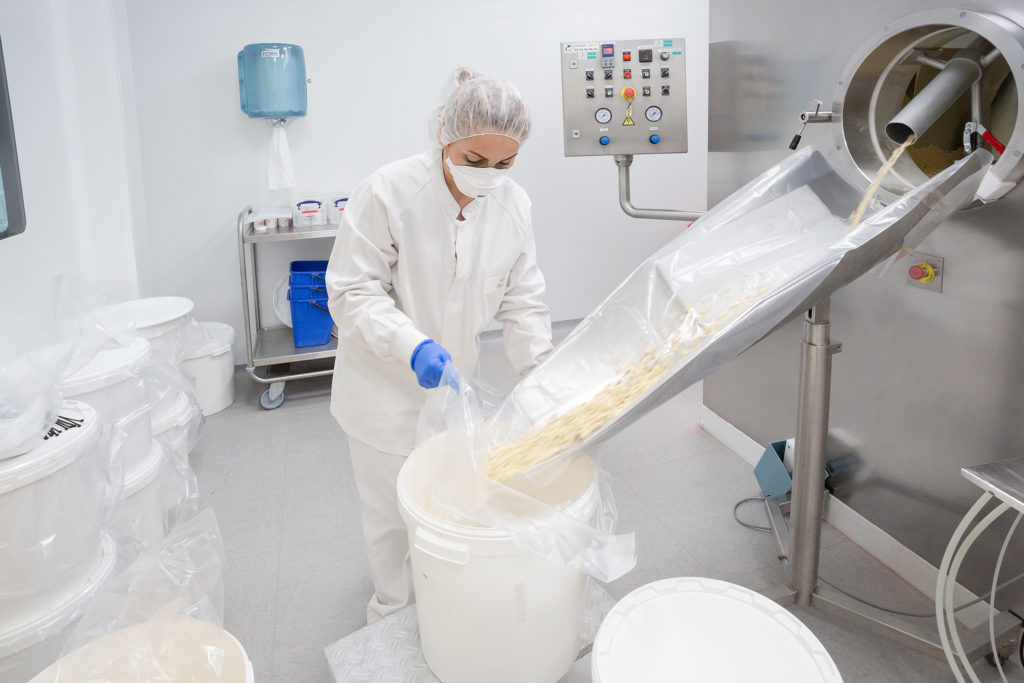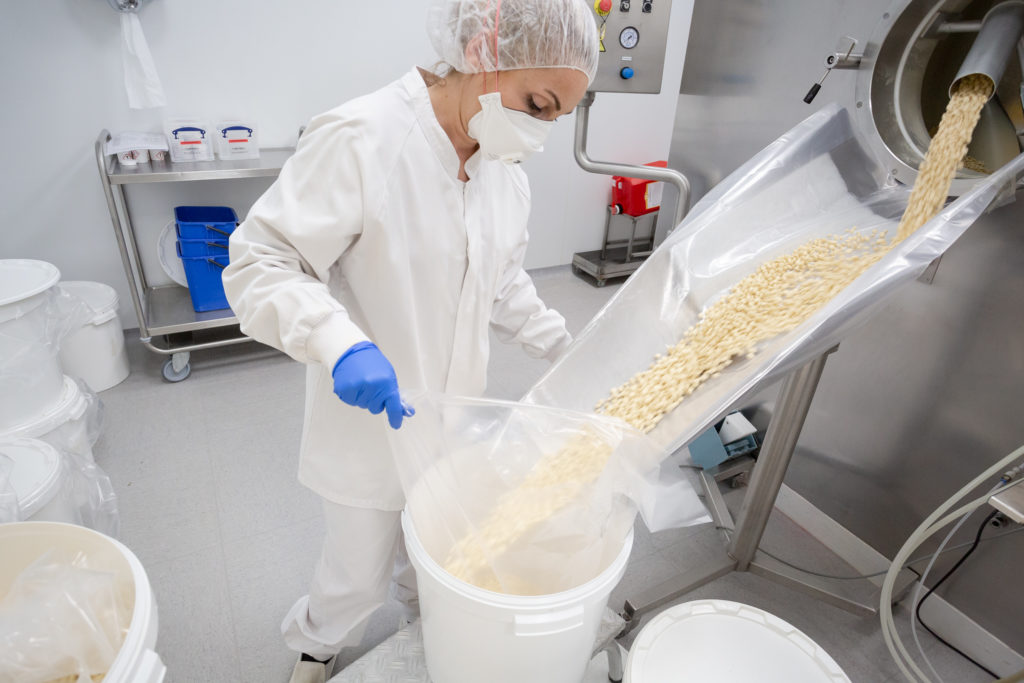 Packaging
Three blisters lines for semi-automatic packaging :

Blister packaging aluminium / PVC of capsules and tablets : 1 to 30 capsules / tablets per blister
Sleeving : 1 to 20 blisters per sleeve
Embossing or inking of variable mentions : batch number, expiry date, datamatrix
Stickers application for product inviolability on the sleeves and serialisation of individual codes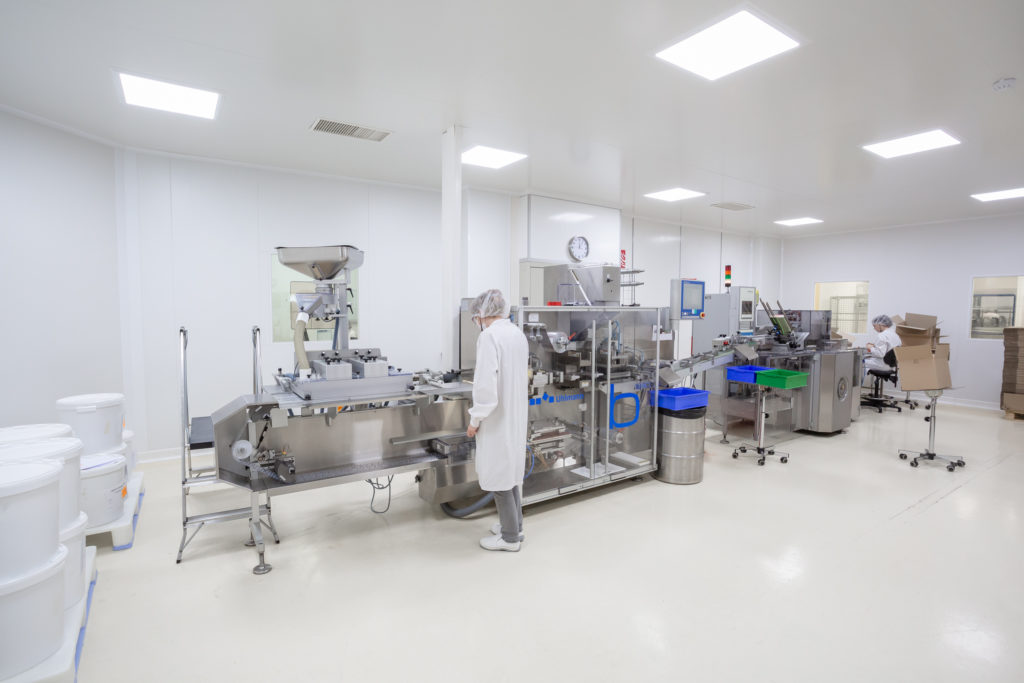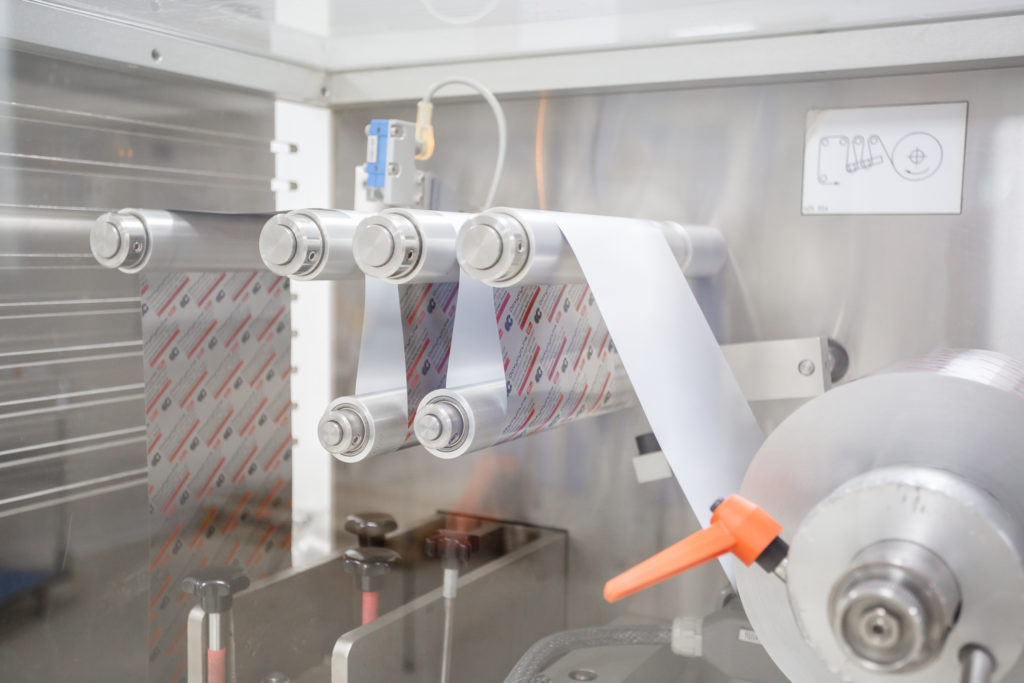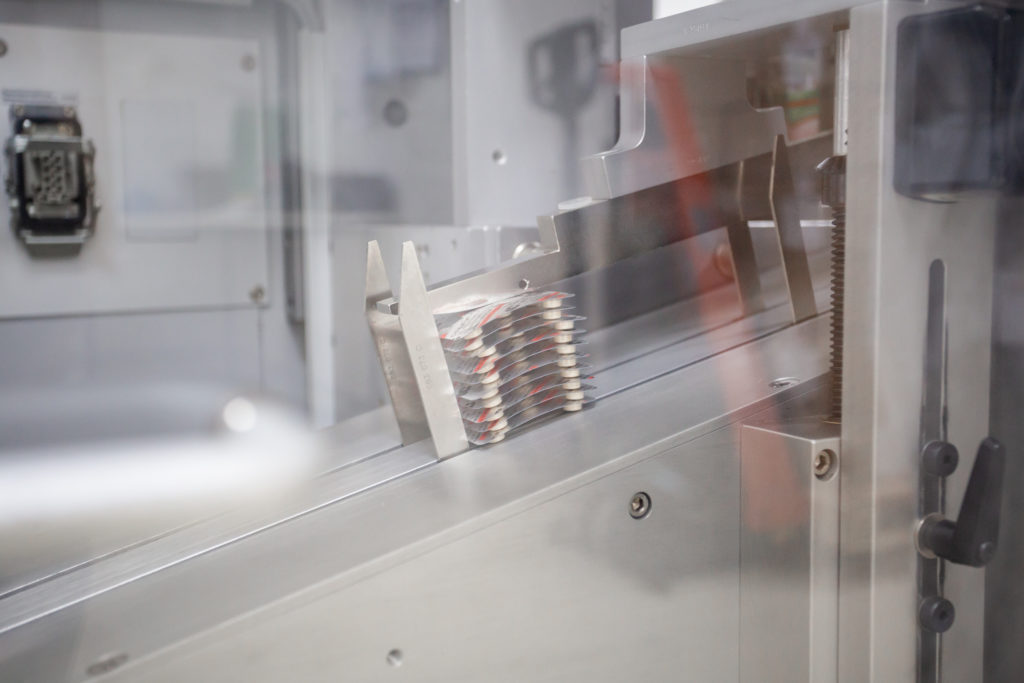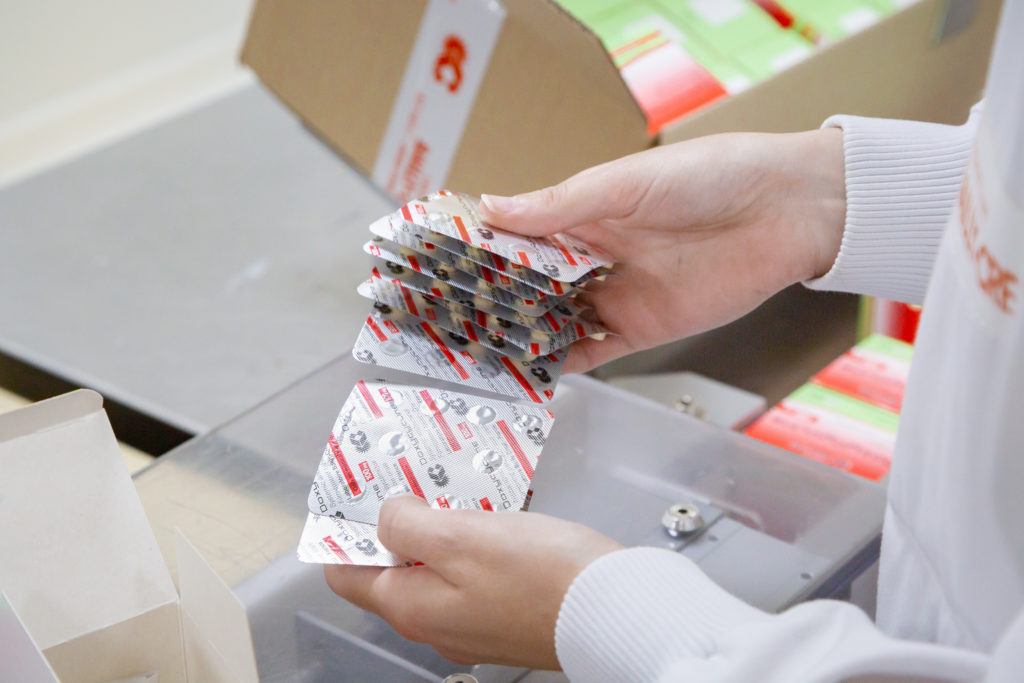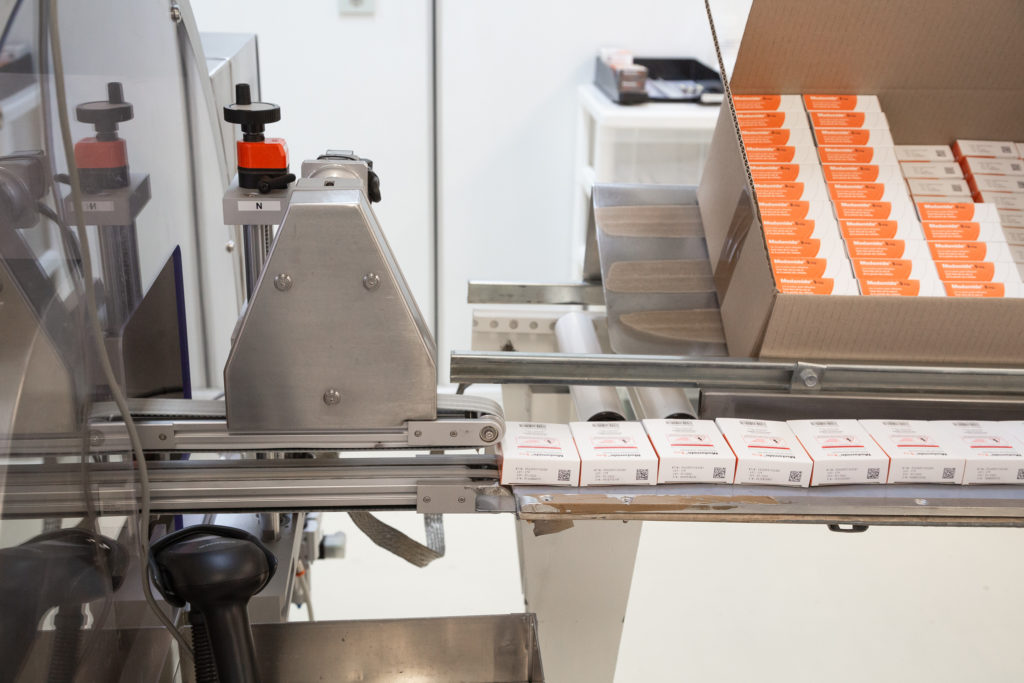 Daily monitoring of the production across the departments for continuous improvement.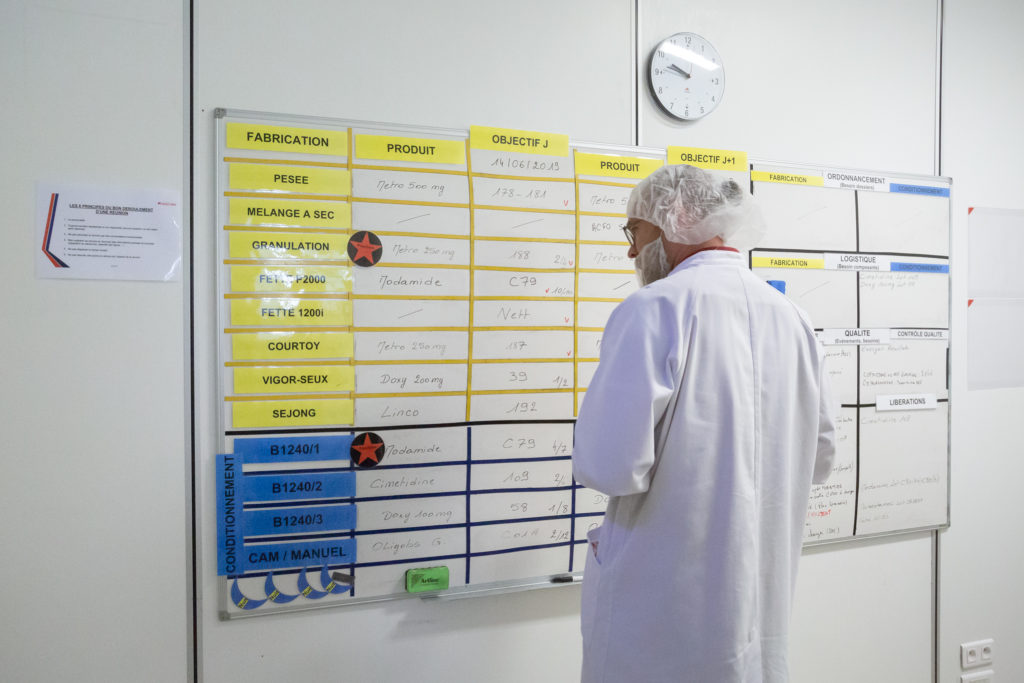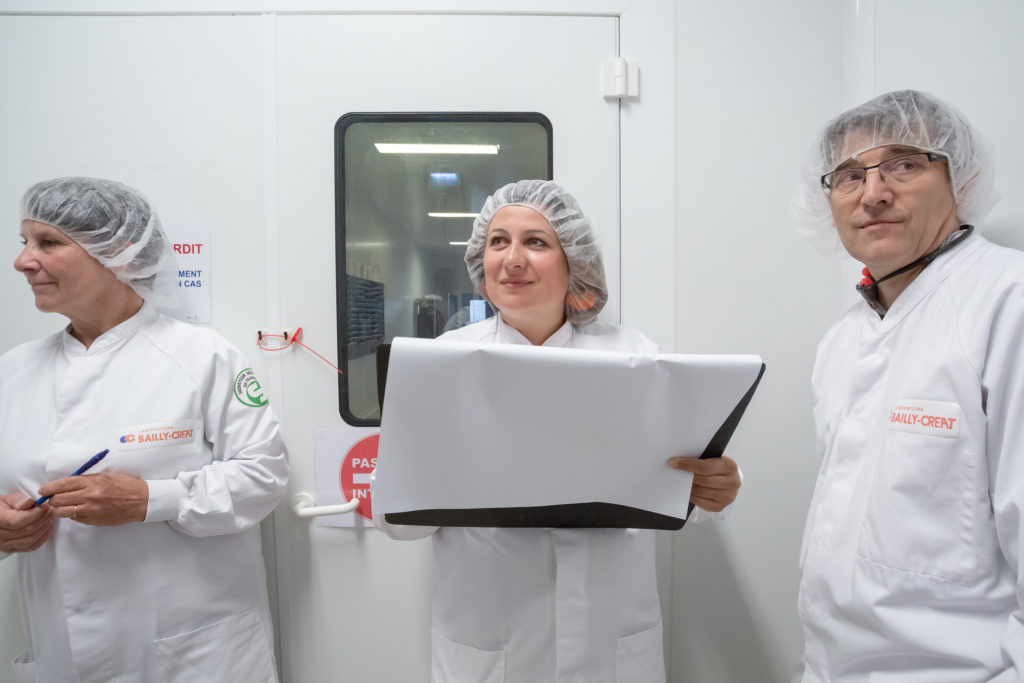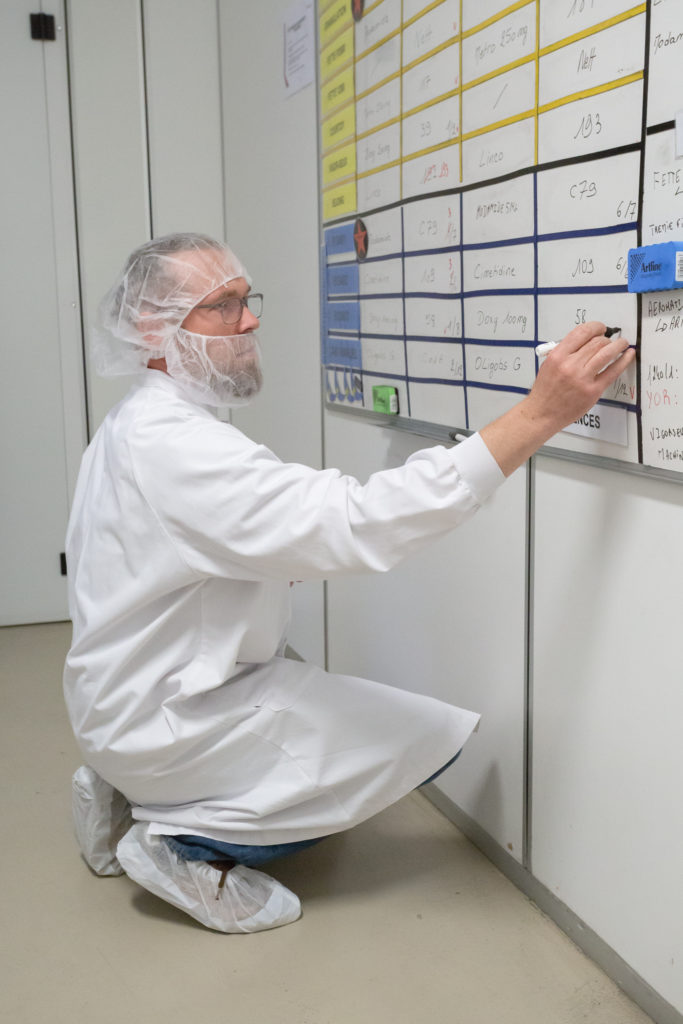 Pharmaceutical operations under permanent control
Batch records with a 100% traceability over all operations
Quality system and working methods to ensure products quality and patients safety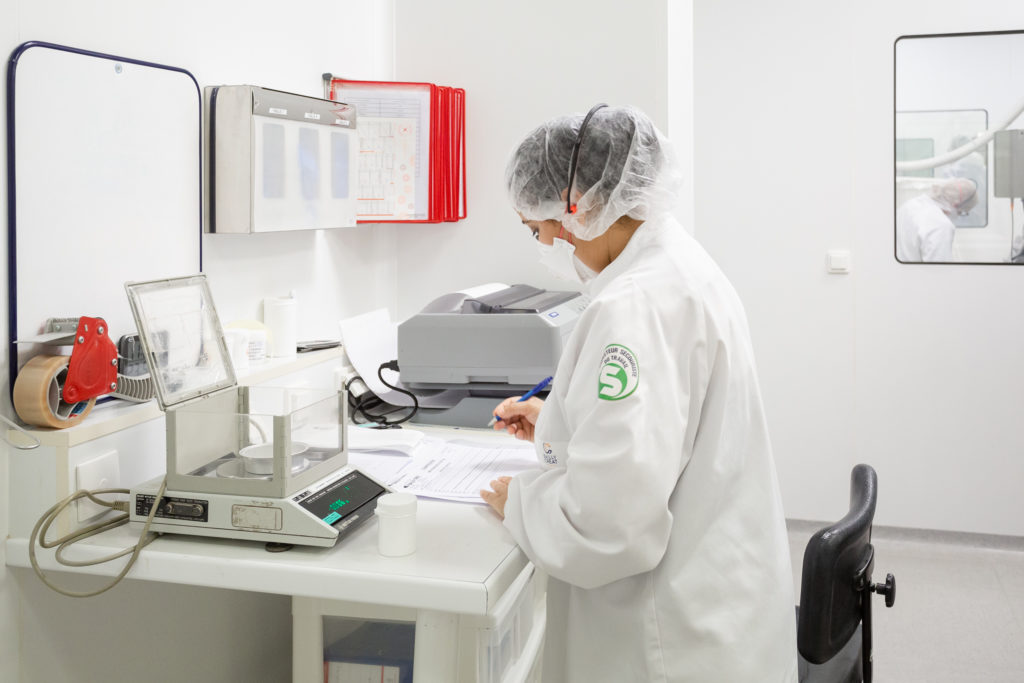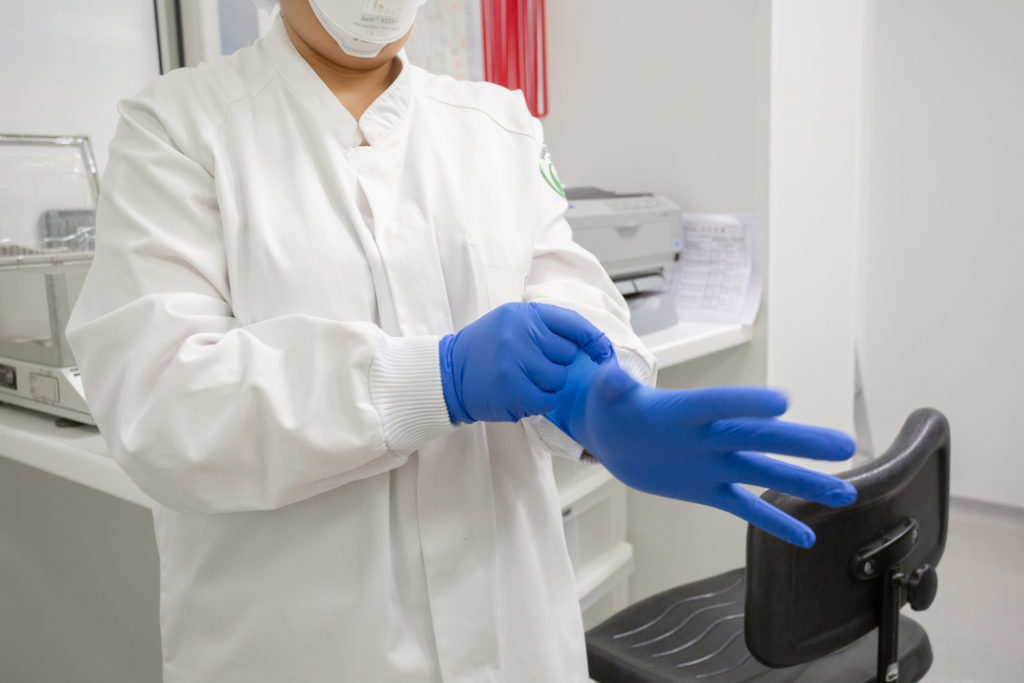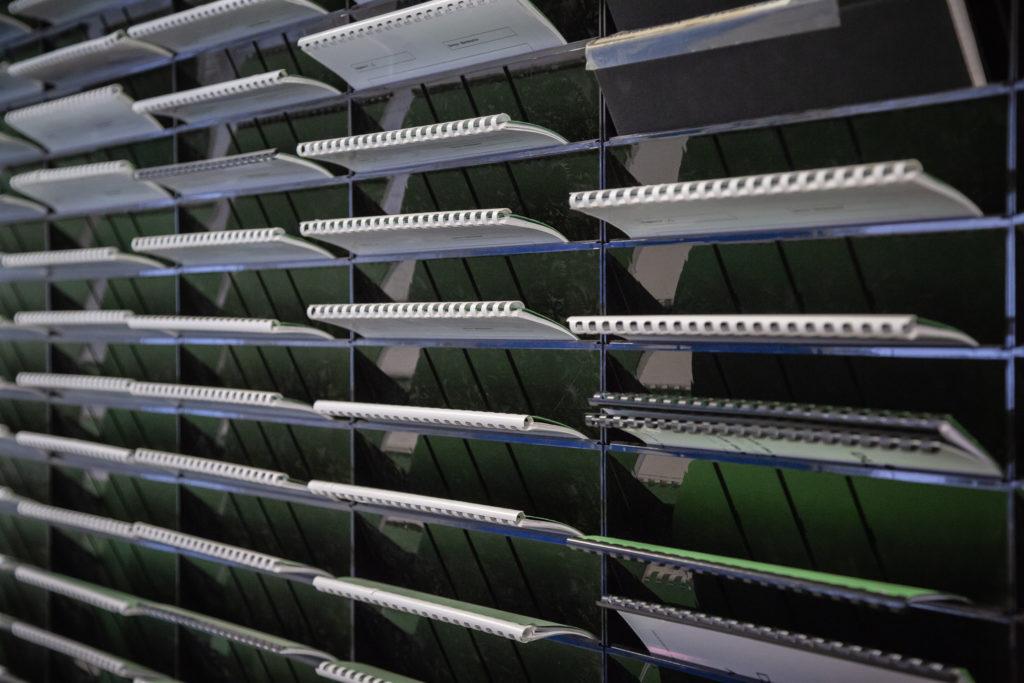 Control laboratory
Chemical and microbiological raw materials analysis
Chemical and microbiological production analysis
Packaging items control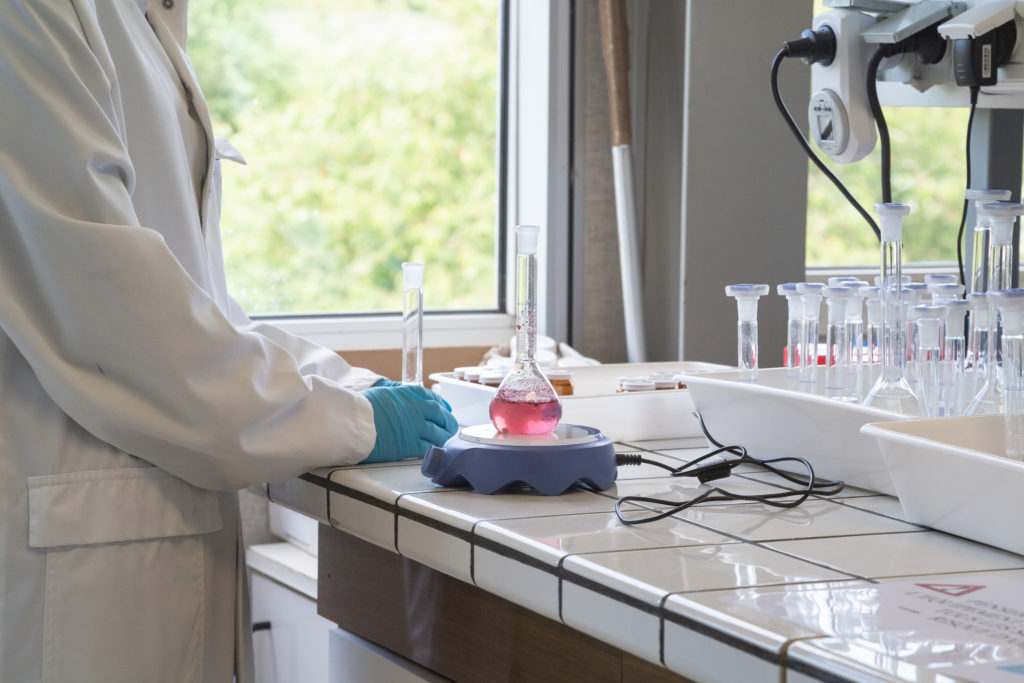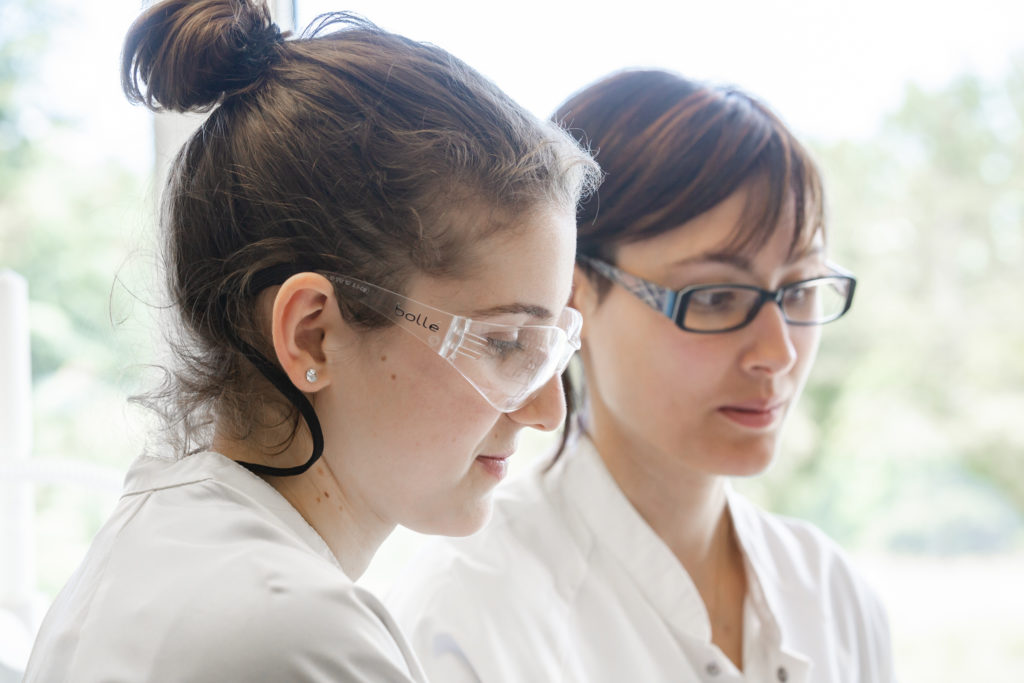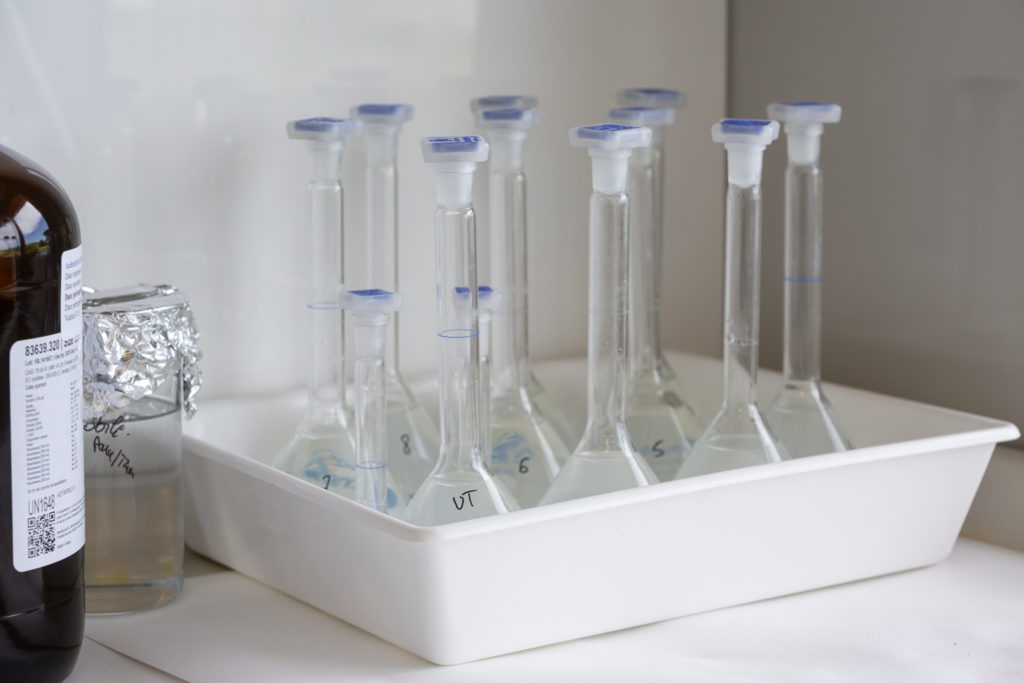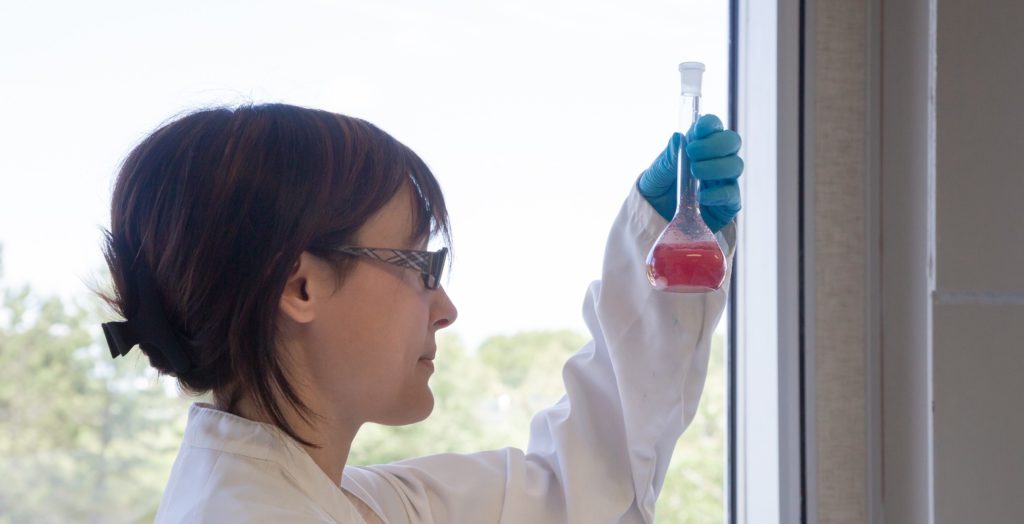 Leading edge equipment for a good products batching and analysis
High-performance Liquid Chromatography (HPLC)
Gas Chromatography (GC)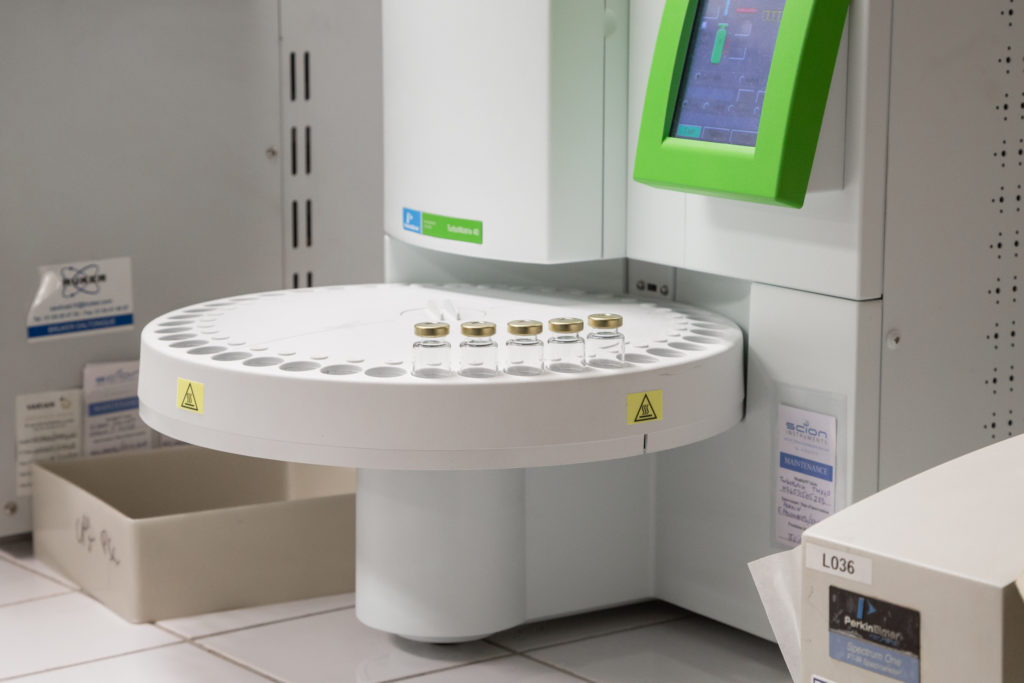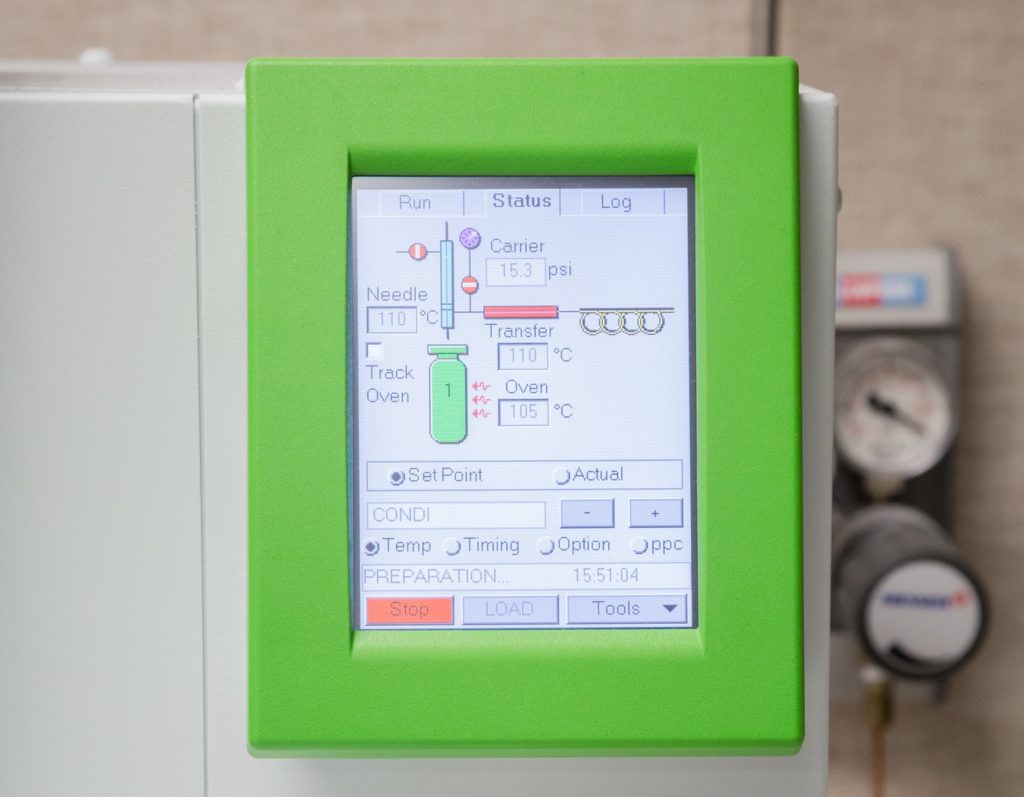 Cleaning of equipment
Semi-automatic equipment cleaning
Regular control of equipment cleanliness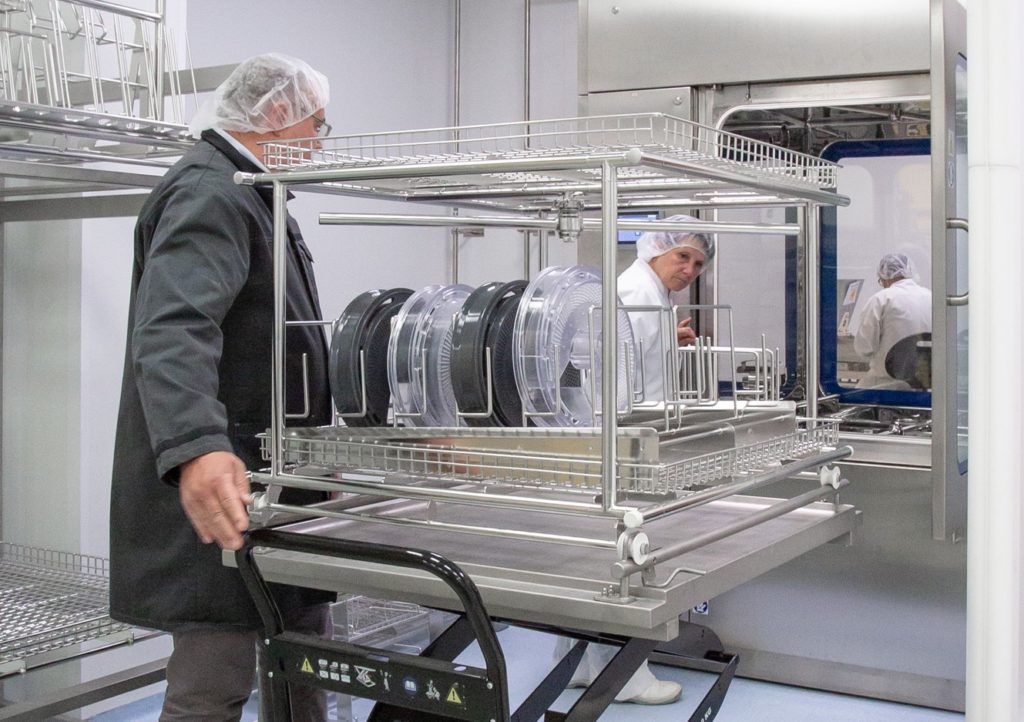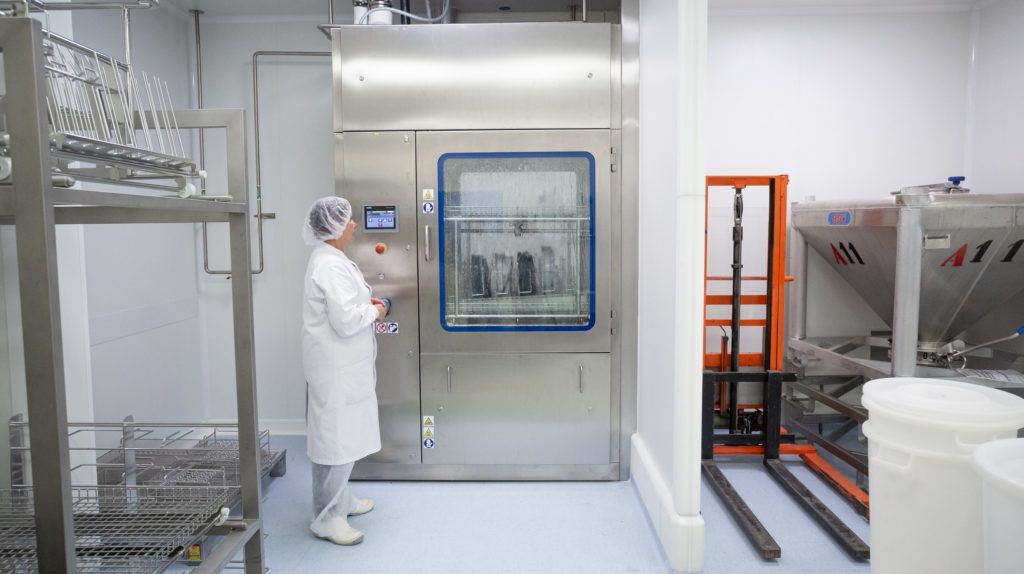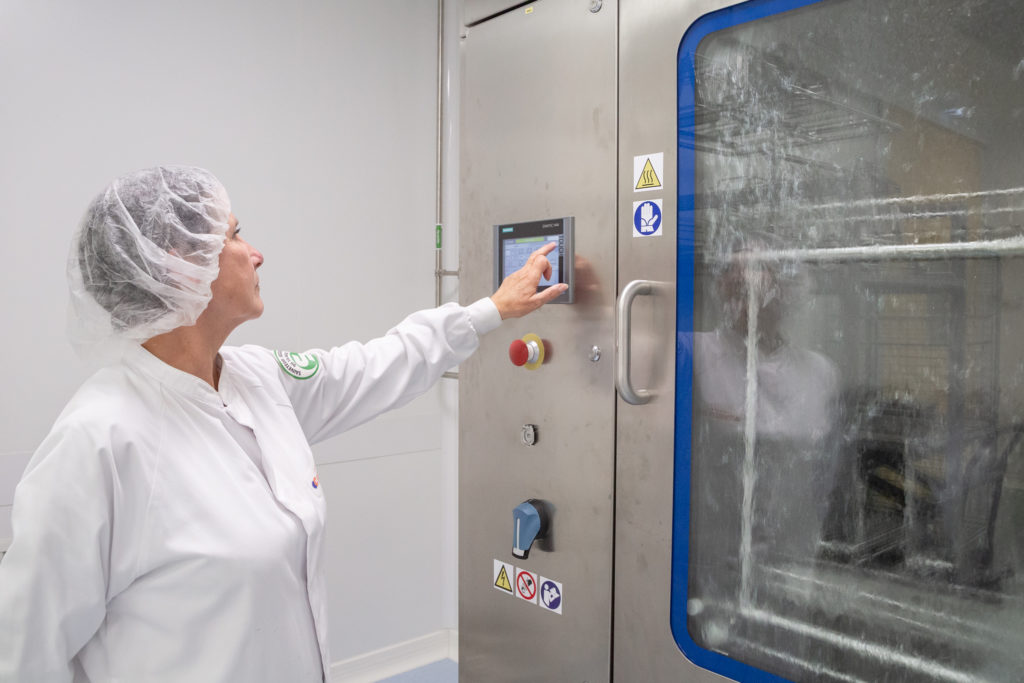 Shipping and delivery
Order picking for pharmacies, hospitals, export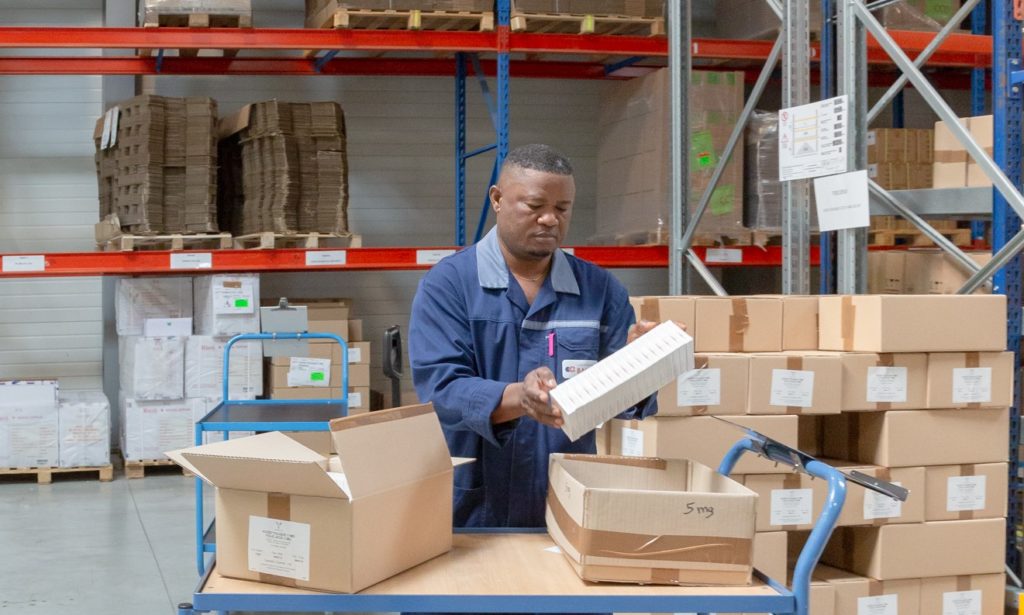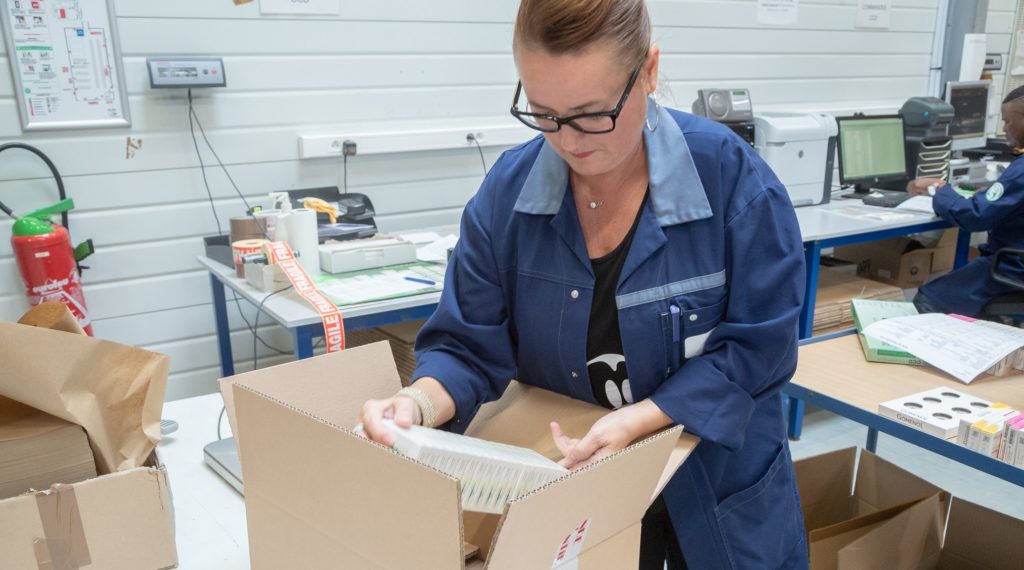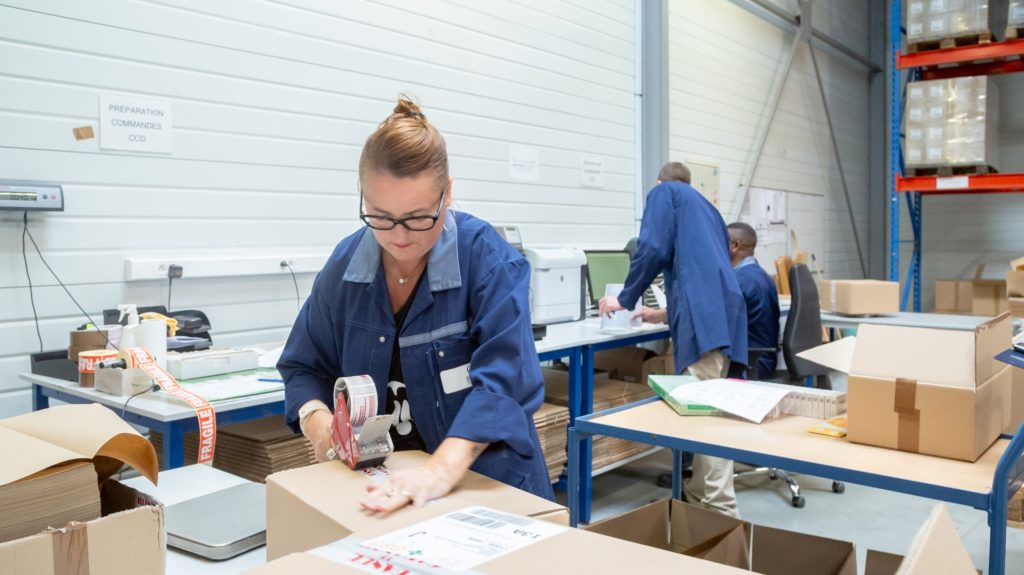 Storage warehouse
Three 1800m2 storage warehouses embedding temperature control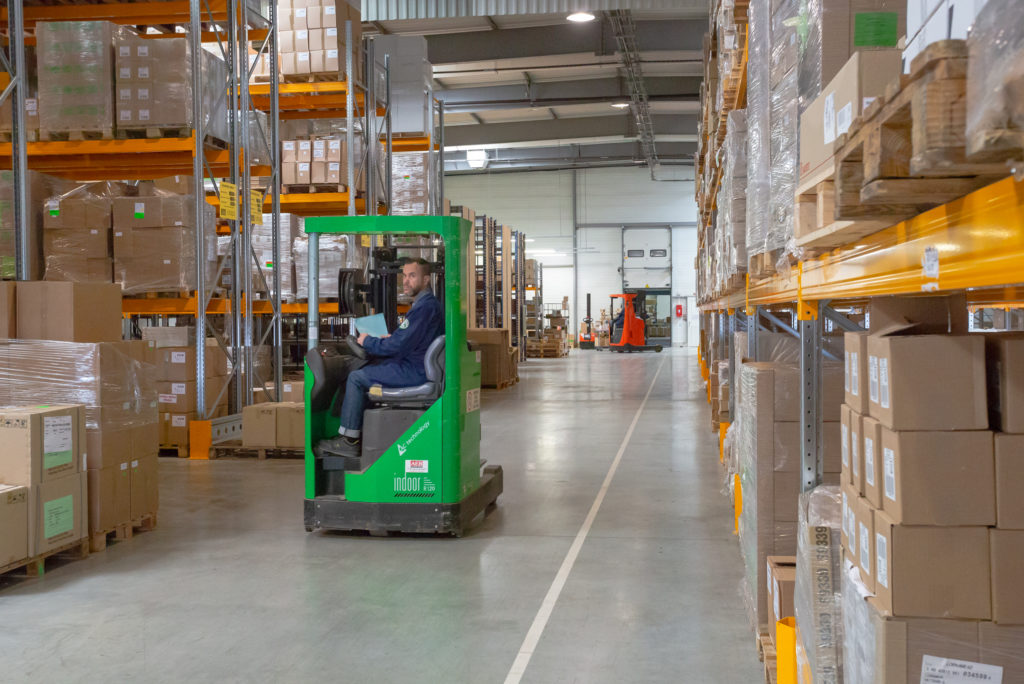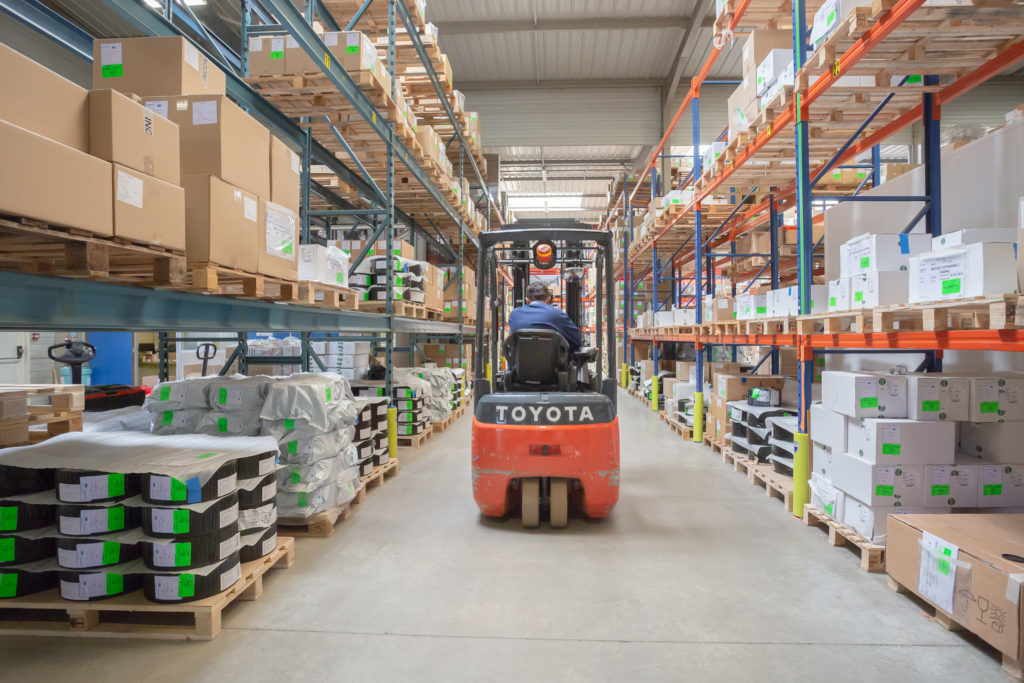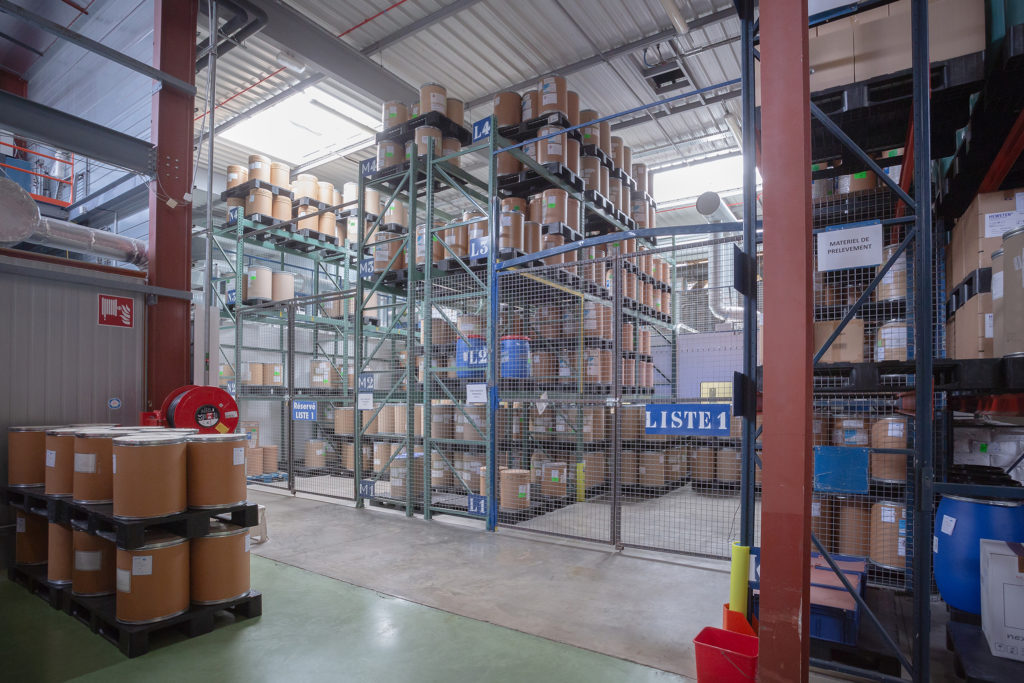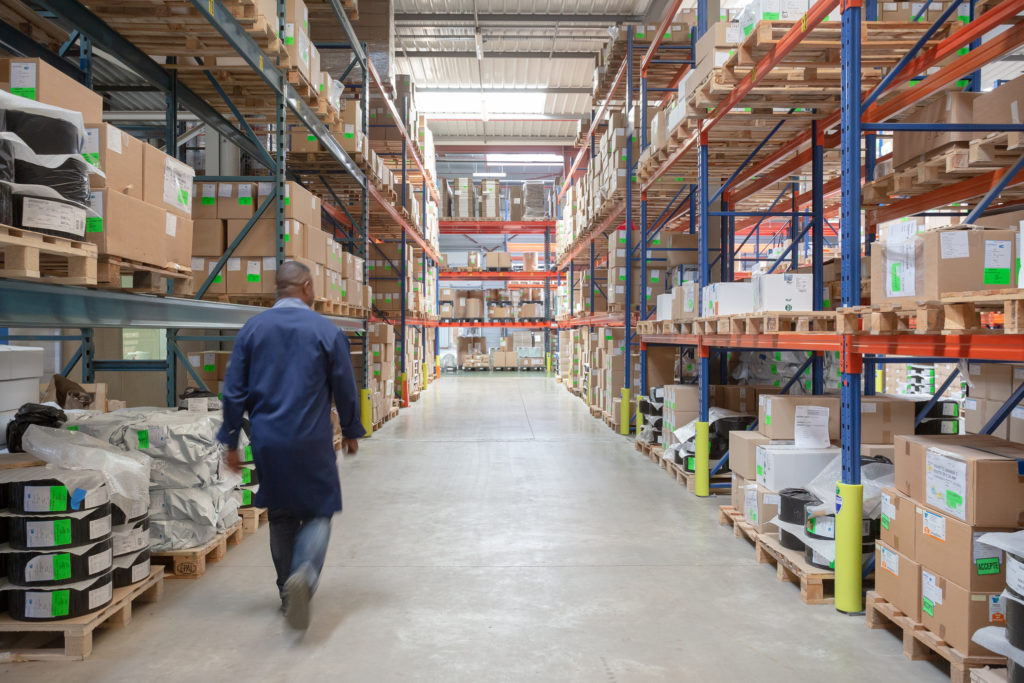 Suitable working environment
Production facilities with monitored and controlled air treatment (class-D)
Suitable technical workshop
Dedicated administrative departments : accounting, human resources, procurement, sales